News
Formal Welcome to the Inaugural Group of Graduate Students at SKCM²
An air of excitement enveloped VBL, the SKCM2 building at Hiroshima University as it formally welcomed its first-ever group of graduate students. This momentous event underscores the institution's commitment to fostering advanced academic education and research in Japan.
The graduate program has attracted a diverse group of 18 students specializing in math, physics, chemistry, and biology who will all receive highly interdisciplinary training. SKCM2 Graduate Fellows receive funding, similar to programs in the United States and Europe, but still relatively rare in Japan.
Beyond financial support, SKCM2 is working to ensure its students gain ample international exposure through opportunities such as weekly seminars and SKCM2 schools. Already, the graduate students play an integral role in facilitating the seminars, helping international guests and managing the hybrid video system. Students will also undergo training in promoting SKCM2 science to high school students. SKCM2 is not only committed to shaping exceptional researchers but also aims to nurture well-rounded global citizens who appreciate interdisciplinarity and science for society.
Dr. Ivan Smalyukh, the Director of SKCM2, conveyed his profound pride and optimism for this pioneering group of graduate students. He wished them well on their journey to becoming 'Masters of knots – ready to untie the mysteries of the world!'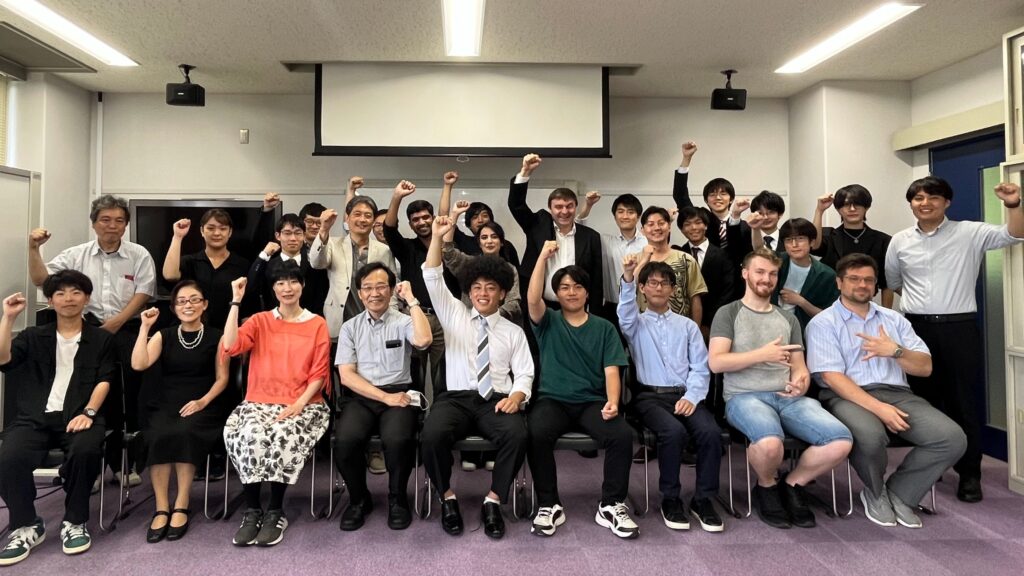 Back to List