News
Join the Team: Staff Positions Open at Hiroshima University's International Institute for Sustainability with Knotted Chiral Meta Matter
Are you passionate about science and eager to support researchers who are pushing the boundaries of knowledge?
The International Institute for Sustainability with Knotted Chiral Meta Matter (SKCM2) at Hiroshima University is currently inviting applications for the positions of University Research Administrator (URA) and Supporting Office Staff member. We strongly encourage applications from candidates around the world, especially those with experience in research project support, administration, or research experience related to the institute's mission.
The selected URA and Supporting Office Staff will play a pivotal role in assisting a diverse range of researchers, postdocs, and graduate students from around the globe. Responsibilities will include aiding in the preparation of proposal applications, facilitating the dissemination of research outcomes, performing outreach activities, and organizing international scientific symposia and seasonal schools. The selected individuals will also be key in fostering research exchange among principal investigators and co-principal investigators across various renowned institutes, including Tokyo Tech, MIT, RIKEN, Cambridge University, CU-Boulder, and Hiroshima University.
The contributions of these new staff members will be instrumental in helping SKCM2 researchers achieve their ambitious goals. These include generating world-class research that combines topology and chirality across disciplines, educating and training the next generation of scientists, and sharing these contributions with the world.
Apply at the links below to join us in our quest to solve the world's knotty problems!
URA: https://academicjobsonline.org/ajo/jobs/25066
Supporting Office Staff: https://academicjobsonline.org/ajo/jobs/25007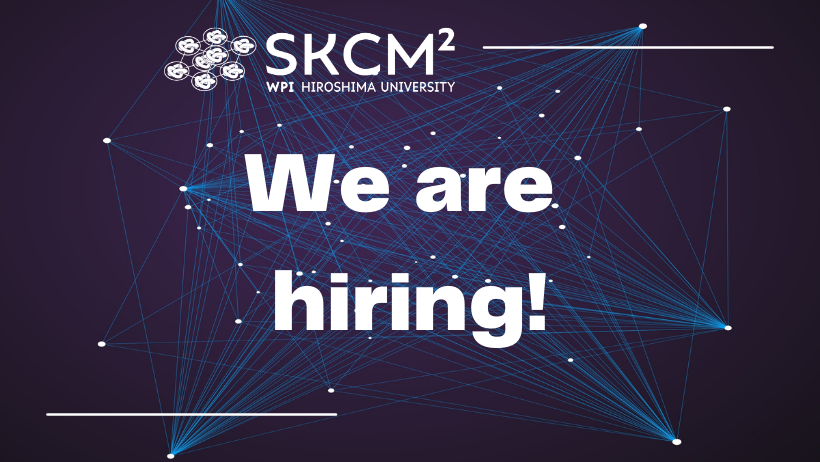 Back to List