Conferences
SKCM2 2023 Winter School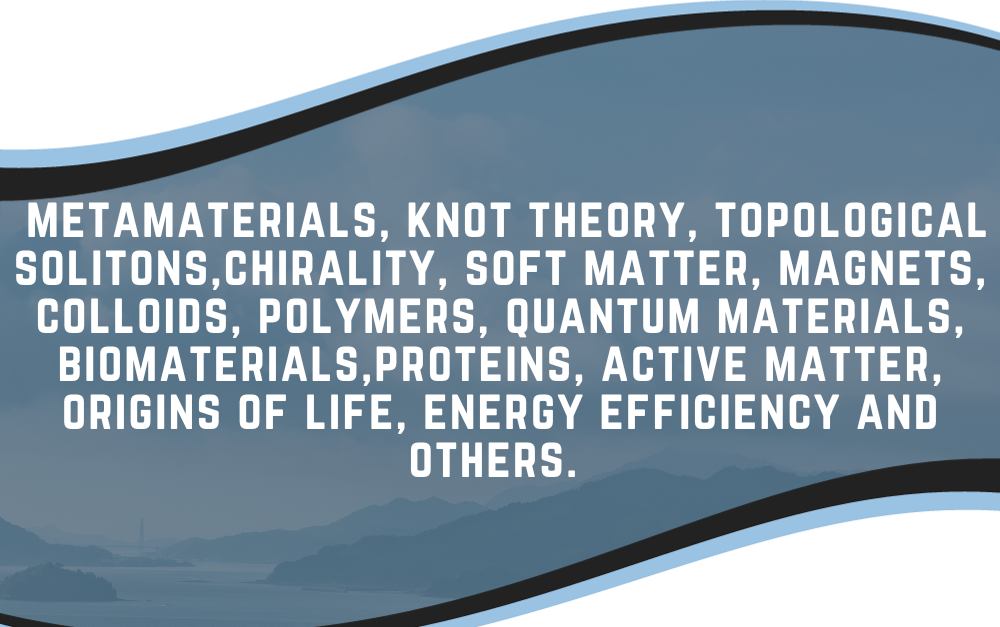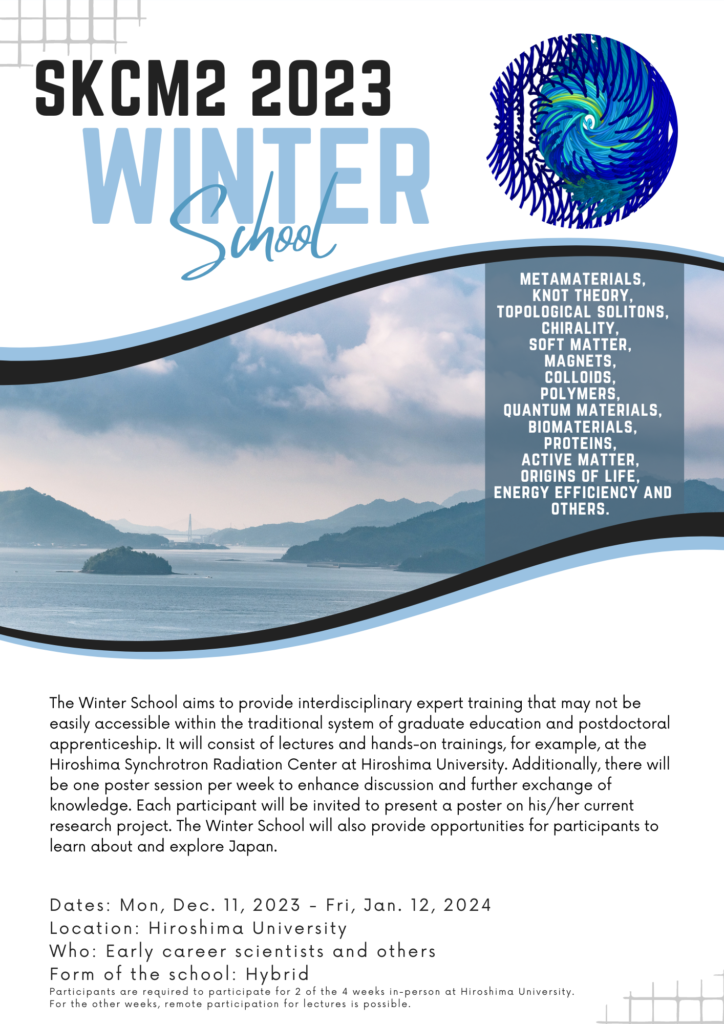 Dates: Mon, Dec. 11, 2023 – Fri, Jan. 12, 2024
Location: Hiroshima University
Who: The Winter School is mainly targeted at advanced undergraduates, graduate students, and postdoctoral fellows who are within the first three years after defending their PhDs. However, we also consider applicants in different circumstances, such as early-career professionals from industry who have an interest in the topics covered in the Winter School.
Form of the school: Hybrid
Participants are required to participate for 2 of the 4 weeks in-person at Hiroshima University. For the other weeks, remote participation for lectures is possible.
The SKCM2 Winter School will provide an interdisciplinary experience for young scientists to learn from and alongside world-class researchers in fields related to knotted chiral meta matter. The Winter School will cover topics in metamaterials, knot theory, topological solitons, chirality, soft matter, magnets, colloids, polymers, quantum materials, biomaterials, proteins, active matter, origins of life, energy efficiency and others.
The Winter School aims to provide interdisciplinary expert training that may not be easily accessible within the traditional system of graduate education and postdoctoral apprenticeship. It will consist of lectures and hands-on trainings, for example, at the Hiroshima Synchrotron Radiation Center at Hiroshima University. Additionally, there will be one poster session per week to enhance discussion and further exchange of knowledge. Each participant will be invited to present a poster on his/her current research project. The Winter School will also provide opportunities for participants to learn about and explore Japan.
Back to List